Wellness & pampering holidays in Montafon
Experience your very personal pampering moment
In our wellness-oasis you can wrap up an eventful day in peace and quiet. Simply arrive, take a deep breath and let the scent of Alpine herbs in the sauna zone work its magic.
Close your eyes and feel the invigorating shower or the crystal steam bath unfold their soothing warmth on your skin. Take the time to unwind and recharge your batteries, for another wonderful day in the mountains of Vorarlberg.
Our Relax-oasis
Oasis of peace
to dream away
Amidst the Alpine landscape you'll find a quiet zone of the special type in our wellness area. To relax your body and muscles after a long day's skiing or hiking and recharge your batteries, our guests can avail of a crystal steam bath with daily alternating scents, a Montafon cabin saunaand Physiotherm-infrared cabin for true regeneration stand ready.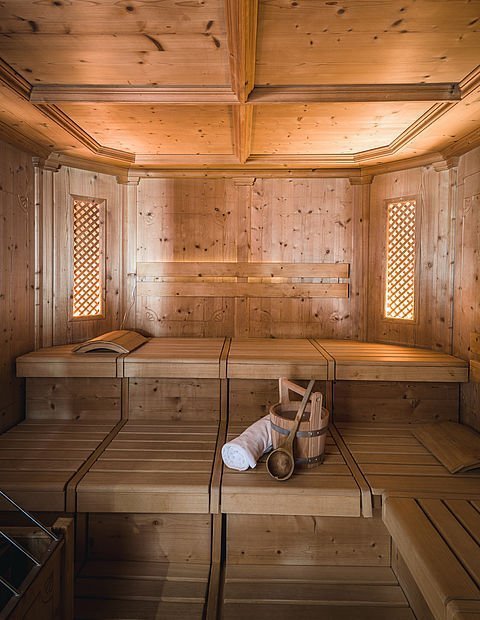 Our Relax-oasis
Massages & Treatments
in harmony with yourself and your body!
Treat yourself to a pleasant massage administered by our masseuse. From a classic massage with essential oils, or a beneficial foot reflexology massageto a soothing lymphatic drainage: Tensions are gently relieved, muscle generation promoted and the body activated. A true source of well-being. This is available afternoons, twice weekly.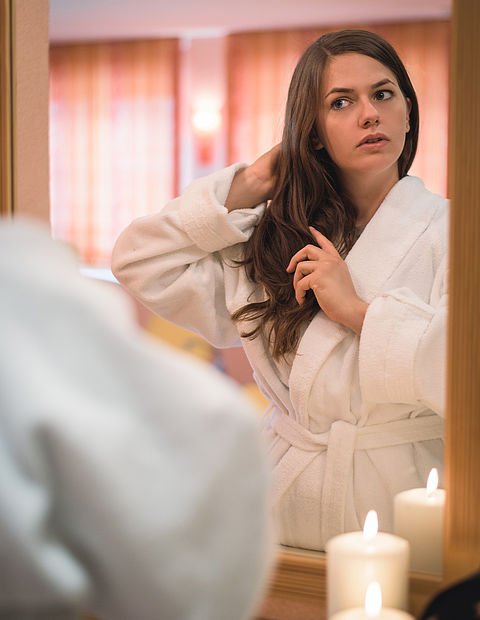 Our Relax-oasis
Lounging area
breathing in the scent of the mountains
With unobstructed views of nature you can enjoy the fragrant scent of herbs and mountain pine to the tune of mellow meditation sounds in the sauna zone. Simply breathe in the scent of the mountains and let your mind wander. For some refreshment in between, make use of the invigorating tropical shower and a water fountain with fresh spring water from the mountains in Gargellen.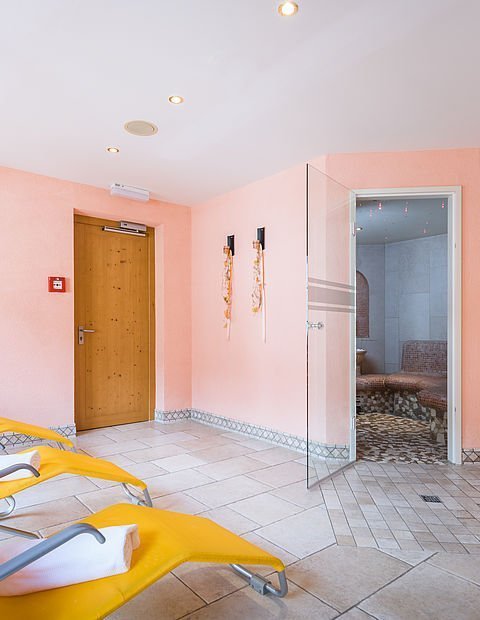 Opening hours of the relax-oasis
Our wellness zone is open from Monday to Sunday from 15:00 – 19:15.